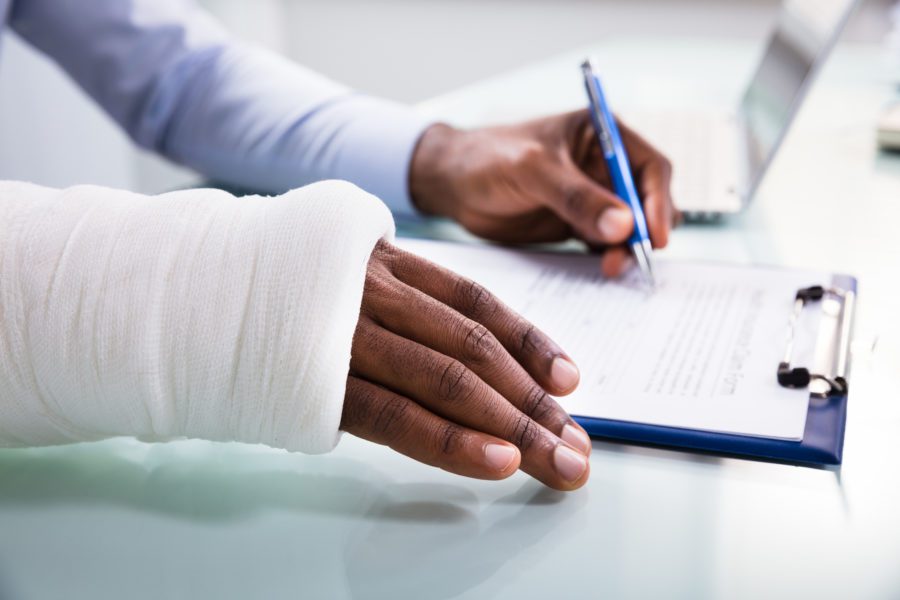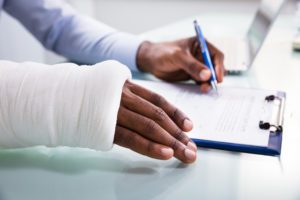 Just one workers' compensation claim can cost an employer thousands of dollars; not only in increased insurance premiums, but also productivity losses, overtime costs, and time spent managing the claim. Not to mention the possibility of fines and legal fees. Though a robust safety program is a great step in reducing the likelihood of work injuries, there are several other steps employers should take, as well.
During an employee's employment cycle, you have opportunities at many stages to identify and prevent the next workers' compensation claim by following the best practices outlined below:
Pre-job offer: The very first step starts with your hiring process. When reviewing resumes and interviewing candidates, employers may not ask job applicants about prior workers' compensation claims, disabilities, or medical history. However, you still can eliminate those candidates who may pose the greatest risk of injuries and claims by doing the following:
1. Conduct thorough in-person interviews.
Ask open-ended questions and prompt the employee with questions such as, "How would you perform ________ task?"
Ask the candidate about any gaps in his/her employment history based on the resume.
2. Make sure your organization has accurate, well-written job descriptions.
The job description needs to clearly outline the physical demands including repetitive motion analysis of the position as well as the essential functions of the job; this is a hallmark of employers with effective injury management programs.
When interviewing the candidate, have him/her review the actual job description for which they are applying. Ask the candidate if he/she can perform the duties of the position with or without reasonable accommodations.
Post-job offer: Always make job offers contingent on successful completion of these pre-employment screens:
3. Implement pre-employment functional capacity testing.
Also referred to as functional capacity evaluations, strength tests or fitness for duty exams, these screenings ensure an employee's health and safety in job placement. These evaluations compare the candidate's health, body functions and body structures to the demands of the job and the work environment.
4. Complete employment verifications and reference checks.
Even though most employers will only verify positions and dates of employment when asked for employment verification, you can usually infer what the employer thinks of the former employee based on the tone of voice and what they don't say. Also, always ask if the candidate is eligible for rehire.
When speaking to the applicant's references, ask pointed questions about his/her attendance and credibility.
5. Conduct drug screens.
After a conditional job offer, drug screening is a useful technique conducted by many companies to prevent onboarding drug users who are a great liability regarding on-the-job injuries and other employee issues.
6. Conduct background checks.
These checks can include a look back at a person's credit, driving records and education.
Pay close attention to the candidate's background check for fraud or theft convictions.
After hire: Make your expectations clear through training and consistent accountability.
7. Training, Training, Training.
Without a robust safety program in place, with full participation at all levels of the company, you are sure to be putting your employees (and your bottom line) at risk.
Make workplace safety a priority. Hold regular safety meetings and use posters, flyers and newsletters to stress safety procedures. Not only will the workplace be safer for employees, but it also makes fraudulent injuries more difficult to legitimize.
8. Hold all employees accountable for safety.
Create a culture of safety and ethical behavior in your workplace. Reward and recognize those who promote and are champions of these values.
Consistently apply progressive discipline, from verbal counsel to termination, if needed, for any and all safety violations.
If you are an employer with questions about this or any issue relating to safety, human resources or workers' compensation, contact East Coast Risk Management by calling 724-864-8745 or emailing us at hrhelpline@eastcoastrm.com.
Disclaimer: The information provided on this web site is for informational purposes only and not for the purpose of providing legal advice. Use of and access to this Web site do not create an attorney-client relationship between East Coast Risk Management or our employment law attorney and the user or browser.