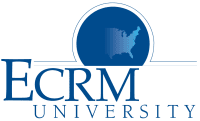 East Coast Risk Management is pleased to announce an upcoming free Human Resource webinar: "Human Resources: Just the essentials PLEASE!"
This webinar will show you what you really need to know to successfully manage your greatest resources – your employees.
Our HR team will not overburden you with long lectures about laws and regulations. You won't find us standing in front of a lectern or flipping through endless hours of power point slides. Instead, you will be invited into our offices as we cut right to the chase and introduce you to the basic protections every company should and can have.
WHEN:
February 20, 2014
11:00am – 12:00pm
Click Here To Register