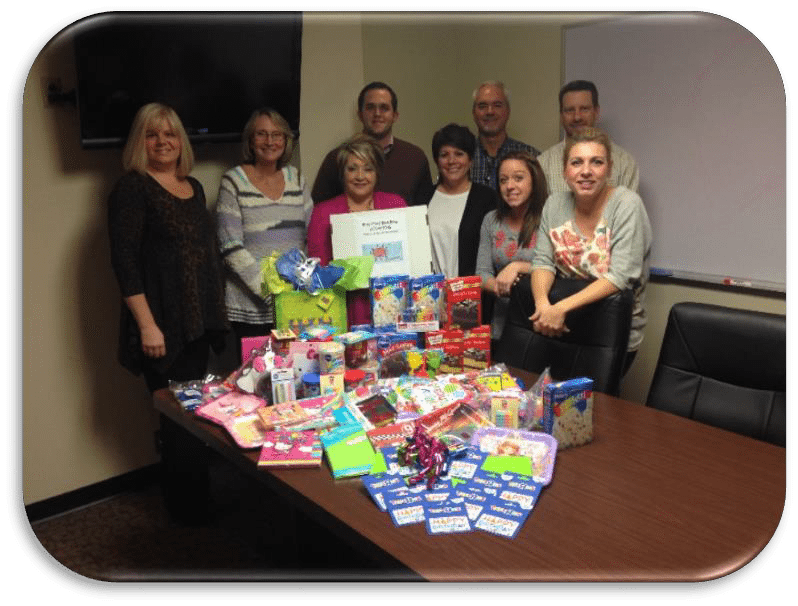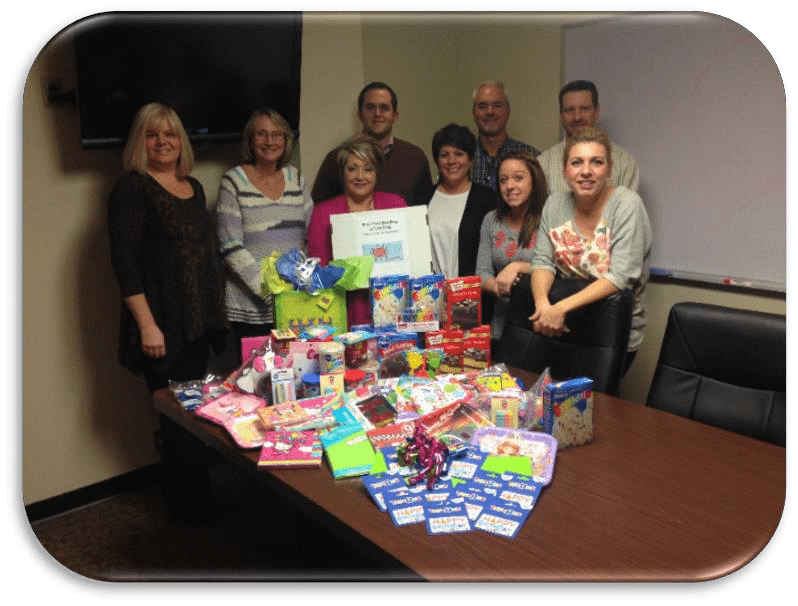 Throughout the month of October, employees at East Coast Risk Management were preparing birthday fun for local children in need. Our North Huntingdon and surrounding offices collected festive supplies in support of the Irwin-based charity, Beverly's Birthdays.
Beverley's Birthdays is a non-profit organization, providing birthday parties and cheer for children experiencing homelessness and families in need in Pittsburgh and the surrounding suburbs. The organization was started by Megan Yunn, an Irwin native. While working at an after school program in Pittsburgh, Megan encountered a little girl named Beverly who had never experienced the joy of her own birthday party or even her own slice of birthday cake. Inspired by Beverly's story, Megan decided to make a difference and started her charity in 2012.
East Coast Risk Management employees gathered enough cake mixes, frostings, candles and tableware to give 10 local children their own birthday parties. In addition, ECRM ownership also contributed 10 Toys"R"Us gift cards to make the birthday celebrations complete.
If you would like more information about Beverly's Birthdays, you can visit their website at www.beverlysbirthdays.org .