by Renee Mielnicki, Esq.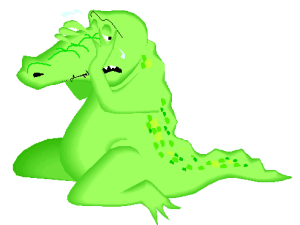 Followers of our blog should be well-acquainted with the Americans with Disabilities Act (ADA) by now. If you aren't familiar with it, well then you should be because not knowing and understanding this law can lead to big trouble for your company. The ADA is a federal law that applies to employers with 15 or more employees. This complex law imposes a multitude of different requirements upon employers. This article, however, will focus on its most crucial aspect, the duty to reasonably accommodate, because I have found that most employers are either unfamiliar or do not comply with this aspect of the law.
The ADA's nondiscrimination component states that employers cannot discriminate against a qualified individual with a disability. An individual with a disability is a person who: (1) has a physical or mental impairment that substantially limits one or more major life activities; (2) has a record of such an impairment; or (3) is regarded as having such an impairment.
Most employers are familiar with the term "discrimination" in the context of treating those in protected classes (i.e. race, gender, religion, national origin, sex, etc.) differently. However, most employers do not realize that the disabled are also a protected class and cannot be discriminated against because of the ADA. In order to comply with the nondiscrimination provisions of the ADA, employers not only need to treat the disabled candidate or employee the same as others, but they must also make reasonable accommodations for those who can perform the essential functions of their job, with or without the reasonable accommodation.
Reasonable accommodations are adjustments to workplace rules, policies, or equipment of the employer that affords those with disabilities equal opportunities in the workforce. An example would be allowing an employee with a medical condition, such as diabetes, to take regularly scheduled breaks during the day. Other examples include allowing an employee to sit for certain periods during his shift while performing his duties or limiting the amount of weight lifted by the employee to accommodate certain physical restrictions.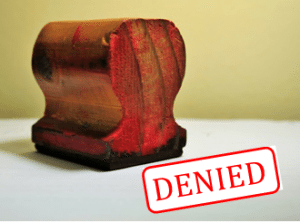 We often hear from our clients, "We do not have to provide light duty to this employee because this is not a worker's compensation injury." Well, that's simply not true. The ADA requires that employers accommodate non-work related disabilities, if the employee is disabled under the ADA. Accommodations can only be denied if: (1) the person cannot perform the essential functions of the job, without or without the accommodation; or (2) the accommodation would pose an undue burden for the employer. However, both of these exceptions can be a bit tough to prove.
Another rule that employers may have to bend under the ADA is their attendance and leave of absence policies. No-fault attendance policies (where employees get disciplined for reaching a certain number of absences) can violate the ADA. In addition, almost every federal court has held that a leave of absence is a reasonable accommodation under the ADA. In other words, if a disabled employee needs time off due to a disability, the employer may have to grant the leave. The EEOC has also spoken extensively about this issue and is pursuing more and more cases against employers who fail to recognize leave as an accommodation under the ADA. Therefore, it has become increasingly important for employers to be aware of this issue and comply with the law. Let's look at how this situation can arise.
As most of you know, the Family Medical Leave Act (FMLA) applies to employers that have 50 or more employees. Eligible employees of covered employers are entitled to up to three months of unpaid leave if they: 1) have been employed by a covered employer for at least 12 months; (2) have had at least 1,250 hours of service during the 12-month period immediately before the leave started; and (3) are employed at a work site where the employer employs 50 or more employees within a 75 mile radius. The ADA does not have the same requirements for a leave of absence. Therefore, an employee working for an employer with less than 50 but at least 15 employees is entitled to a leave of absence if s/he is a qualified individual with a disability under the ADA and cannot perform the essential functions of the job. In other words, smaller employers covered by the ADA must give rights similar to that under the FMLA.
The duty to grant a leave of absence under the ADA also applies to employers with 50 or more employees that are covered by FMLA. Employees who are not yet eligible for FMLA may still qualify for a leave of absence under the ADA. In addition, the 12 weeks allowed for leave under FMLA can be extended by a longer leave of absence under the ADA if the employee is not able to return to work after the 12 weeks of FMLA leave have expired. In fact, I have found this situation to be the one which is most likely to trip up employers, leading to the most claims for discrimination under the ADA. Medial leave policies that are inflexible, imposing strict leave periods and allowing for termination when the leave is exhausted, may violate the ADA by failing to contemplate additional leave time as an accommodation.
The only basis to deny a leave of absence under the ADA is to show that holding the employee's job while on leave would be an undue hardship for the employer. This may seem like an argument that any employer can make to escape accommodating an employee, but as with everything else, it's not that simple. The "undue burden" argument is a fact-specific analysis that all employers must engage in before deciding to deny a leave or limit the duration of leave taken. The larger an employer is, the harder it becomes to deny leave as an undue burden. Likewise, the larger the employer, the longer the leave may need to be. Leaves of varying duration have been held by the courts to be reasonable. In fact, leaves as long as nine months have been held reasonable for larger employers.
I realize that most employment law news seems like bad news for employers.

However, at East Coast we strive to keep our clients informed of these important issues in order to ensure legal compliance and minimize the risks of lawsuits. The ADA is, and will continue to be, a law that is most often employee friendly in that it's much more accommodating to employees than to employers. Unfortunately, employers do have to comply with its requirements, even if the law seems one-sided.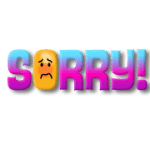 If you have questions about accommodation requests or the interactive process, one of our favorite resources is the Job Accommodation Network. It is a service of the Office of Disability Employment Policy, part of the Department of Labor, and offers free consultation on any and all accommodation issues and ADA compliance questions.
As always, we'd love to hear from you if you have any HR question. Please send an email to our HR team at HRHelpline@eastcoastrm.com.
Disclaimer: The information provided on this web site is for informational purposes only and not for the purpose of providing legal advice. Use of and access to this Web site do not create an attorney-client relationship between East Coast Risk Management or our employment law attorney and the user or browser.