by Laura Pokrzywa
At the beginning of the 2012, the Equal Employment Opportunity Commission (EEOC) was mixing it up with Pepsi Beverages Co. The issue? Pepsi was arbitrarily screening out all applicants whose background check revealed an arrest, whether or not that arrest led to a conviction.
By jumping to the erroneous conclusion that anyone who has been arrested could be trouble, the Minneapolis-based employer landed in their own heap of trouble. Unfortunately, its short-sighted policy led to a disproportionate number of black candidates being disqualified. That is what got the attention of the EEOC. Even though the Commission did not find any intentional discrimination, and the company agreed to revise its hiring practices, Pepsi still ended up shelling out $3.1 million to settle the federal charges of race discrimination.
Once again, we hear a caution against overly broad policies. In this case, the EEOC recommends that, if you choose to run background checks on candidates or employees, you do not consider arrests when reviewing results. Rather, you should carefully weigh actual convictions. Consider the nature and gravity of the offense, the time that has passed since conviction or completion of a sentence, and the nature of the job being sought.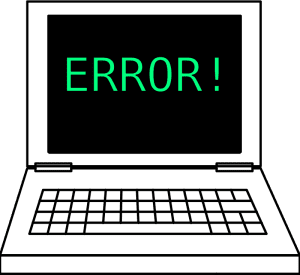 And it might not hurt to remember that, just like some candidates, criminal background checks can be flawed. Many contain incorrect or misleading information. Background checking companies are not required to obtain a license. Anyone with a computer and access to public records can declare themselves open for business. Another good reason for companies to carefully consider their next step.
If you want to protect your company, consider these best practices as you approach background checks:
•   Determine the business purpose for gathering criminal history before you post the position. For example: if you are hiring a preschool teacher, you obviously don't want someone with a record of violent crimes. If you are hiring an accountant, you want to avoid anyone who has been convicted of theft or fraud. This practice will allow you to narrow the criminal background check to seek only relevant information.
•   Don't run a check until after you have made a conditional offer of employment. Select your ideal candidate based on experience and education then make your offer. Be sure to state in your offer letter that employment is contingent upon an acceptable background check. The background check should come after that conditional offer is accepted. Be sure that you are consistent with this process. Run the same background check for all candidates in similar positions or with similar responsibilities. Don't leave any room for accusations of selective screening.
•   Keep it in context. In general, if the criminal conviction was relatively minor and occurred more than five years ago, you can probably let it go. However, if it was more recent, more serious, or there is a history of repeated offenses, you will need to consider that against the position being filled. Again, whatever you decide, be consistent. Treat all candidates equally.
•   Give the candidate an opportunity to respond. His/her explanation of circumstances, rehabilitation efforts, or references may be just what you need to make that decision—either way.
•   Protect candidates' privacy. Sharing of any information should be as limited as possible. Any negative information found should be shared with the hiring manager only if it is considered relevant to the position.
•   Document everything. As always, keep good records of any decisions that result from information found in a background check.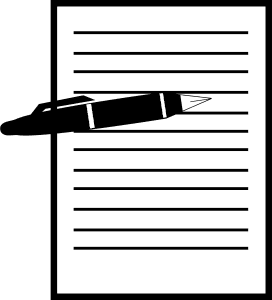 If you plan to run background checks, you will need to obtain written consent from the applicant and/or employee before running the check. According to the Fair Credit Reporting Act (FCRA), if you use the services of a company in the business of compiling background information, the authorization must be on a document separate from all other documents such as an employment application and should not contain a release from liability statement. The company providing the search should have FCRA-compliant authorization forms for your use.
If the information on a report should lead the company to deny employment or take some other "adverse action" against a candidate or employee, you must give the applicant/employee a "pre-adverse action disclosure." This should include a copy of the report and an explanation of the consumer's rights under the FCRA.
Once the adverse action is taken, the individual must be given an "adverse action notice." This document provides the applicant/employee with the name, address, and phone number of the employment screening company that supplied the report, a statement that this company did not make the adverse decision, rather that the employer did, and a notice that the individual has the right to dispute the any of the information contained in the report. Again, your background report provider can probably supply these forms.
If you have questions about conducting background checks you can contact us by emailing hrhelpline@eastcoastrm.com or by calling 877-864-3311.
Disclaimer: The information provided on this web site is for informational purposes only and not for the purpose of providing legal advice. Use of and access to this web site does not create an attorney-client relationship between East Coast Risk Management or our employment attorney and the user or browser.