By Nancy Owen, PHR, Senior HR Consultant, East Coast Risk Management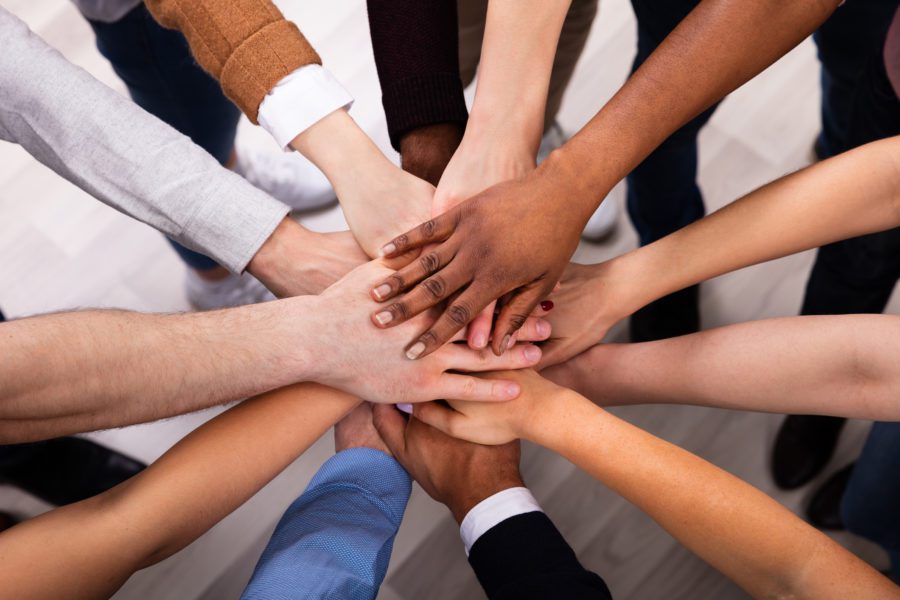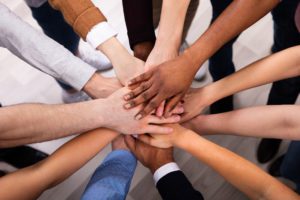 Workplace diversity is understanding, accepting, and valuing differences in people. These differences include different races, different ethnicity, different genders, different ages, different religions, disabilities, and sexual orientations. Differences in education, as well as personalities, skill sets, experiences, is also included in the definition of diversity.
Inclusion on the other hand is a collaborative, and a support, or respect that allows for all of your employees to participate and contribute.
A recent survey by Deloitte found that diversity is perceived differently by generations. Millennial's view workplace diversity as the combining of different backgrounds, experiences, and perspectives, and they believe taking advantage of these differences is what leads to innovation.
While Gen X'ers and Boomers, on the other hand, view workplace diversity as equal and fair representation regardless of demographics without necessarily considering diversity's relationship with business results.
In comparison, diversity refers to the traits and characteristics that make people unique. Inclusion refers to the behaviors and social normal that guarantees that people feel welcome and a part of the group.
So, what does it mean to have Diversity and Inclusion in your workplace?
The Equal Employment Opportunity Commission (EEOC) enforces laws for employers that protects individual employees in the workplace based on specified social classes that may face discrimination.
According to the EEOC "The United States Government does not discriminate in employment on the basis of race, color, religion, sex (including pregnancy and gender identity), national origin, political affiliation, sexual orientation, marital status, disability, genetic information, age, membership in an employee organization, retaliation, parental status, military service, or other non-merit factor."
The Society or Human Resource Professionals defines inclusion separately from diversity. Inclusion is "the achievement of a work environment in which all individuals are treated fairly and respectfully, have equal access to opportunities and resources, and can contribute fully to the organization's success."
Most believe that not only is inclusivity crucial for diversity efforts to succeed, but creating an inclusive culture will prove beneficial for employee engagement and productivity ultimately assisting with the company's success.
Did you know that:
Diversity and inclusion in the workplace cause all employees to feel accepted and valued. When employees feel accepted and valued, they are also happier in their workplace and stay longer with a company. As a result, companies with greater diversity in the workplace have lower turnover rates.
A recent study by the Boston Consulting Group (BCG) has found that diversity increases the bottom line for companies. Companies that have more diverse management teams have 19% higher revenue due to innovation. This finding is huge for tech companies, start-ups, and industry where innovation is the key to growth.
The latest data shows that likelihood has grown to 21%. Diverse companies are more likely to achieve above-average profits. Companies with more culturally and ethnically diverse executive teams were 33% more likely to see better-than-average profit.
McKinsey & Company, a global management consulting firm, conducted research which included 180 companies in France, Germany, the United Kingdom, and the United States. They found out that companies with more diverse top teams were also top financial performers.
Companies with diverse workforce make better decisions faster, which gives them a serious advantage over their competitors. As a result, companies with diversity in the workplace achieve better business results and reap more profit.
Diversity and inclusion in the workplace can improve a company's reputation in the community and therefore can be responsible for the generation of more.
Diversity and Inclusion allows an organization to see things from different points of view allowing more robust ideas to exist and generate.
Harvard Business Review found diverse teams can solve problems faster than cognitively similar people.
Diversity and Inclusion in company's has also proven to boost a company's brand and make it a more desirable place to work and this may cause your organization to attract more top talent.
According to diversityinc.com the top 10 diverse and inclusive companies in 2019 were:
AT&T
Marriott International
ADP
Hilton
Eli Lilly and Company
Comcast NBCUniversal
Accenture
Mastercard
KPMG
Abbott
And finally, as quoted by the Global Business Coalition For Education- Diversity creates more opportunity for idea-sharing and innovation by bringing in people with a varied range of life experiences. Only through persistence, dialogue, and further investment can businesses succeed in creating a truly diverse and inclusive workforce.
If you are an employer with questions about this or any issue relating to safety, human resources or workers' compensation, contact East Coast Risk Management by calling 724-864-8745 or emailing us at hrhelpline@eastcoastrm.com.
Disclaimer: The information provided on this web site is for informational purposes only and not for the purpose of providing legal advice. Use of and access to this Web site do not create an attorney-client relationship between East Coast Risk Management or our employment law attorney and the user or browser.