By Dominick Carnicella, Senior HR Consultant, East Coast Risk Management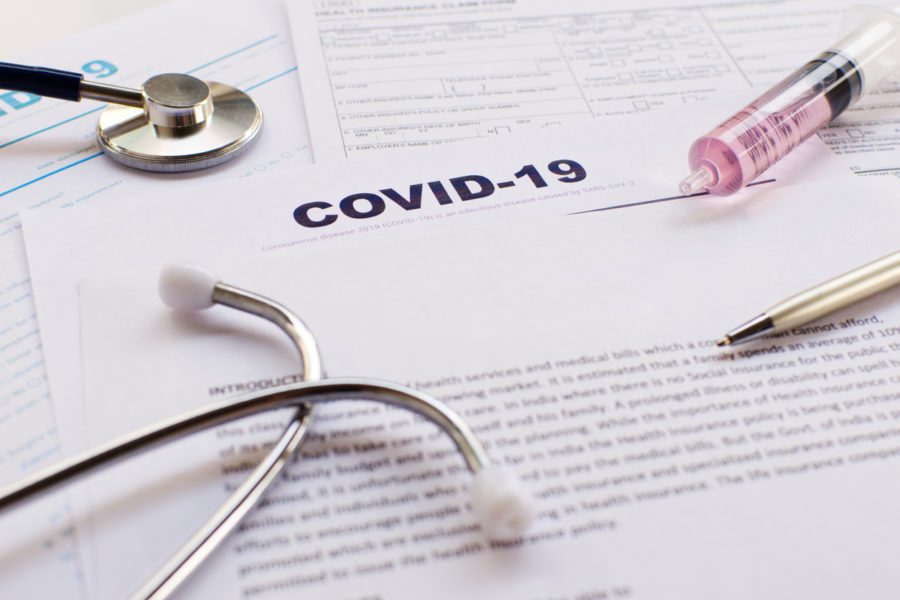 On March 18, 2020, the Senate passed the Families First Coronavirus Response Act https://www.congress.gov/116/bills/hr6201/BILLS-116hr6201eh.pdf  and the President signed the bill into law.  This law goes into effect April 2, 2020 and expires December 31, 2020.  Below is an overview of the employment related provisions.
Emergency Paid Sick Leave
Applies to employers with fewer than 500 employees
Covers all employees, regardless of length of employment
Full time employees are entitled to 80 hours of paid sick time
Part time employees are entitled to paid sick time equal to their average 2 week work hours
Employees are entitled to sick time for the following reasons:

Quarantined or isolated by federal, state, or local order
Advised by a health care provider to self-quarantine due to COVID-19 concerns
Experiencing symptoms of COVID-19 and seeking a medical diagnosis

Sick leave must be paid at the employee's regular rate of pay and is capped at $511/day and $5,110 total for these above reasons

When caring for an individual ordered/advised to quarantine/isolate/self-quarantine
When caring for a child whose school/place of care is closed due to COVID-19
Experiencing any other substantially similar condition

Sick leave must be paid at two-thirds of the employee's regular rate and is capped at $200/day and $2,000 total for these above reasons

Does not affect existing state and local paid sick leave requirements
Employers cannot require employees to use other paid leaves first before using this sick time
Sick time does not carry over from year to year, and requirements expire December 31, 2020
Employer non-compliance is considered a violation of the FLSA and subject to same penalties
Emergency FMLA Expansion
Applies to employers with fewer than 500 employees
Covers any employee who has been employed for at least 30 calendar days
Employees are covered under FMLA for up to 12 weeks of job protected leave to care for their child (under 18), if the child's school or place of care has been closed, or the childcare provider is unavailable due to the COVID-19 public health emergency
No pay for first 10 days of leave (can use other PTO or Emergency Paid Sick Leave time)
After 10 days, employers must pay two-thirds of the employee's regular rate of pay for the number of hours they would normally be scheduled to work; capped at $200/day and $10,000 total
Same reinstatement provisions apply as under traditional FMLA. However, restoration to position does not apply to employers with fewer than 25 employees if the following conditions are met:

The job no longer exists because of economic downturn or other operating conditions caused by a public health emergency
Employer makes reasonable efforts to return the employee to an equivalent position
Employer makes efforts to contact a displaced employee if anything comes up within a year of when they would have returned to work
Notice Requirements
Employers must post a model notice, which will soon be provided by the federal government.
Payroll Tax Credit
Employers will receive a payroll tax credit in an amount equal to 100% of the emergency family leave wages they pay pursuant to this Act.

Health Plan Benefit Mandate
Requires all insured and self-funded medical plans, including grandfathered plans, to cover diagnostic testing-related services for COVID-19 at 100 % without any deductibles or co-pays.
Includes services provided by doctors, emergency rooms, and urgent care centers leading up to the decision that testing is needed, along with the actual lab-based testing
Does not apply to treatment
Multi-employer Collective Bargaining Agreements
An employer signatory to a multi-employer collective bargaining agreement, consistent with its bargaining obligations and collective bargaining agreement, may fulfill its obligations under the Emergency Paid Sick Leave and FMLA Expansion, by making contributions to a multi-employer fund, plan, or program based on the paid leave each of its employees is entitled to.  Provided that the fund, plan, or program enables employees to secure pay from such fund, plan, or program based on hours they have worked under the multi-employer collective bargaining agreement.
Special Rules/Exclusions
The Act reserves the right for the Secretary of Labor to exclude certain health care providers and first responders from the list of eligible employees for the Emergency FMLA Expansion and Paid Sick Leave provisions and to exempt small businesses with fewer than 50 employees, if business viability is jeopardized.
In the coming days and weeks, federal regulatory agencies, including the Department of Labor (DOL) and Health and Human Services (HHS), will provide guidance on implementing the new requirements. In the meantime, employers and advisors must rely on a good faith interpretation of the Act's text.
If you are an employer that has questions on any issue relating to human resources, safety, or workers' compensation, contact East Coast Risk Management by calling 724-864-8745 or emailing us at hrhelpline@eastcoastrm.com.
Disclaimer: The information provided on this web site is for informational purposes only and not for the purpose of providing legal advice. Use of and access to this web site does not create an attorney-client relationship between East Coast Risk Management or our employment attorney and the user or browser.