By Nancy Owen, PHR, Senior HR Consultant, East Coast Risk Management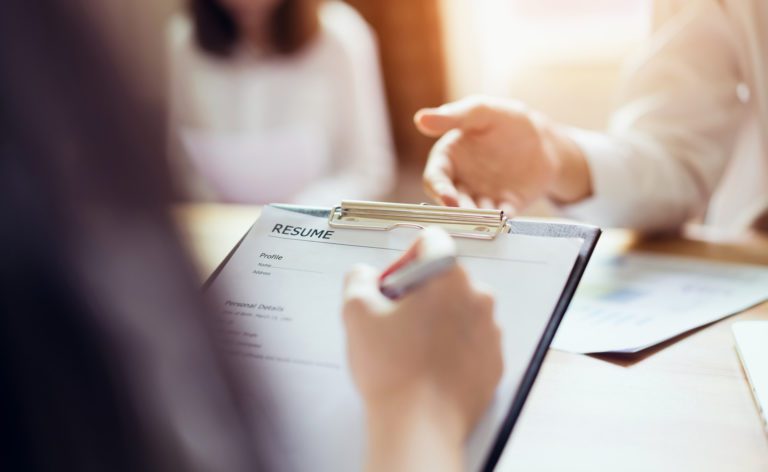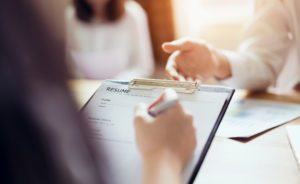 Ghosting is the practice of ending a relationship with someone by suddenly and without explanation withdrawing from all communication. At first this type of behavior was more commonly associated with online dating rather than the workplace. Now that it is hitting the employment market, it seems to be forcing companies to overhaul some of their policies and practices especially when it comes to hiring and on-boarding.
Three common ways employers have experienced ghosting include:
A candidate can no longer be reached in the middle of the hiring process.

New research suggests that as many as two-thirds (66 percent) of U.S. managers have been snubbed by candidates who initially accepted a job offer, only to retract it — or disappear entirely — ahead of their start date.

A new hire does not show up for their first day of work.

The employee doesn't yet have any emotional ties with you or the company. If a better opportunity came along, they often took it.

A current employee just stops showing up for work.

This behavior is often due to current employee finding another job and instead of handing in a notice, they choose to simply stop coming.
HR pros recommend that rather than dismiss ghosting as the result of bad manners or awkwardness, leaders should think about improving communication and deal with any problems that may have contributed to resignations. According to the recruitment firm Randstad's study of 1,202 U.S. managers and employees:
More than a 43% of Gen Z employees (those aged 22 and under) say they've accepted a job but then bailed on the offer.
Approximately 26% of millennials (those aged 23-38) and Gen X (those aged 39-54) said they have done the same.
Lastly, the baby boomers group (those aged between 55 -74) falls to a mere 13%.
This phenomenon seems to have hit industries of all sorts ranging from hospitality to entertainment; and has most recruiters and hiring managers thinking that it is most likely due to the tightening job market and sustained labor shortage. Unfortunately, this reality is a trend that doesn't seem to be going away anytime in the near future.
Though it may seem troubling, the following are best practices that will assist you in limiting your risk of being ghosted.
Be transparent and make sure candidates always know where they stand. If you leave them wondering where they are in the process, then they will be that much more likely to move on without you. Prospects, candidates and employees must trust you and your process or else they will just find another employer.
Stay in communication with your candidates and employees and establish bonds early on. It's easier for candidates to disappear when there isn't any personal contact throughout the process.
Act fast! Stats show that over 70% of job seekers will turn to their second offer if you take too long making the decision.
Establish a communication process internally amongst hiring managers so that feedback is being given at appropriate times. Confirm receipt of all messages you send during your processes. Do not leave prospects or candidates wondering whether you received their message.
When possible, use video conferencing software such as Zoom or Skype when speaking with a candidate. This way they are able to associate a face with the relationship, making ghosting a bit more challenging.
Be available. If a candidate cannot get in touch with you, they will assume that you are not interested in them. If a new hire cannot get in touch with you, they may assume this communication style is part of your company's culture and that they don't want to be a part of it. And if an employee cannot reach someone when they have a need, they will grow less engaged, lose interest, and start looking at companies where their voice will be heard.
Complete all new-hire documents promptly. Ensure new employees have all the necessary paperwork and offer to help them through the process. When new hires don't understand paperwork or benefits, including how to enroll, they may get frustrated and just move on.
Other strategies may include:
Increase your stats percentages to include more candidates in each stage of the interview and on-boarding processes. You will need to accommodate for those who do not show up. Create a pipeline of qualified candidates for back up.
Do not allow yourself to get thrown off guard. Do your homework. Analyze what positions result in the most ghosting and adjust your processes accordingly.
Have your second and third choices close at hand once you have made your hiring decision in case your first choice does not work out. Some companies have even resorted to making multiple offers just to be sure.
Ultimately…
When an employee or candidate decides to ghost you, it's best to keep in mind that chances are that person was not a good match for your organization anyway. Keeping in mind the steps mentioned here, with a little persistence and patience, you'll be sure to find a match suited for your company.
If you are an employer that has questions on any issue relating to human resources, safety, or workers' compensation, contact East Coast Risk Management by calling 724-864-8745 or emailing us at hrhelpline@eastcoastrm.com.
Disclaimer: The information provided on this web site is for informational purposes only and not for the purpose of providing legal advice. Use of and access to this Web site do not create an attorney-client relationship between East Coast Risk Management or our employment law attorney and the user or browser.