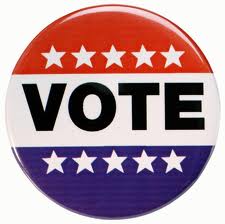 In case all the non-stop, cut-throat ads and political phone calls weren't enough warning . . . it's election time.  Pollsters are expecting high turnouts of voters for these 2012 Presidential elections. No doubt your employees are going to be among the throngs going to the polls on Tuesday.
Are you going to allow them time off for voting? Do you have to? Should it be paid time off or unpaid?
You will not find any federal law requiring you to give employees time off to vote. However, your state laws may be more demanding. Many states have established statutes detailing how much time off must be granted for voting and whether or not that time is paid.
Some states, including Pennsylvania, have no laws governing voting leave. So it is up to the employer to establish its own policy regarding time off, paid or unpaid, for voting privileges. Other states require employers to allow as much as three hours for voting if the employee does not have sufficient non-work hours to vote. Some simply require the employer allow "reasonable time", whether paid or unpaid. And almost half the states require voting time be paid.
States with NO statutes governing time off to vote:
Connecticut, District of Columbia, Delaware, Florida, Idaho, Indiana, Louisiana, Maine, Michigan, Mississippi, Montana, New Jersey, North Carolina, Oregon, Pennsylvania, Rhode Island, South Carolina, Vermont, Virginia.
States with statutes that include PAID time off to vote:
Alaska, Arizona, California, Colorado, Hawaii, Iowa, Kansas, Maryland, Minnesota, Missouri, Nebraska, Nevada, New Mexico, New York, Ohio, Oklahoma, South Dakota, Tennessee, Texas, Utah, Washington, West Virginia, Wyoming.
States with statutes that require time off to vote, but allow it to be UNPAID:
Alabama, Arkansas, Georgia, Illinois, Kentucky, Massachusetts, New Hampshire, North Dakota, Wisconsin.
Given all the variations and details, it is best to contact your state's labor department to determine your legal responsibility to your employees.