By Laura Pokrzywa
The Family and Medical Leave Act (FMLA) gives eligible employees the right to job-protected leave under certain circumstances. Like many other employment laws, it also gives employers the opportunity to generate lots of paperwork. From the Notice of Eligibility to the Designation Notice and all the medical certifications in between, employers have to make sure they have dotted all their i's and crossed all their t's, lest they miss something important and are accused of interfering with an employee's FMLA rights.
Until now, one option for getting those all-important notices to your employees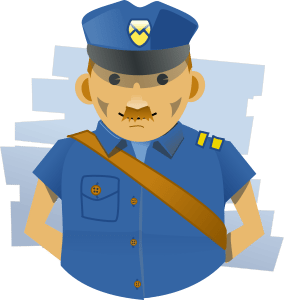 was the trusty U.S. Postal Service. After all, "Neither snow nor rain nor heat nor gloom of night stays these couriers from the swift completion of their appointed rounds". But, according to a recent Third Circuit Court of Appeals ruling (affecting Pennsylvania, Delaware and New Jersey) we can no longer make the assumption that notices sent via "snail mail" are delivered.
The courts used to recognize a longstanding common law "mailbox rule" which presumed receipt of delivered goods if the sender could verify that they had indeed put the item into the po
st-office or delivered it to the postman. However, there are now tight boundaries around that rule that differentiate between a "strong presumption" of receipt, which would apply when notices are sent by certified mail, and a "weaker presumption" of receipt for notices sent via regular mail, for which no receipt, or other proof of delivery, is generated.
In the case of Lisa Lupyan vs. Corinthian Colleges Inc, decided earlier this month, the court determined that the addressee's word is stronger than the "mailbox rule" when the weaker presumption is at play. In other words, for notices sent via regular mail with no proof of delivery, the court must conclude that the notice was not delivered if the addressee denies receipt. It's your word against theirs, and they will win if you cannot prove they received your notices.
In the cited case, the employee was granted a leave of absence, as "personal leave", to seek treatment for depression. Shortly after her leave began, she provided complete FMLA medical certification supporting her need for leave. At this point, her employer converted her personal leave to FMLA leave and put her designation notice in the mail. When she returned 14 weeks later, cleared for full duty by her doctor, her employer said her job was no longer available, citing two reasons for her dismissal: (1) she had failed to return from FMLA leave on time; and (2) enrollment at the college was down so her position was being eliminated. She took the employer to court claiming she had no idea her leave was FMLA leave as she had never received any notification of such.
Given the circumstances of this case and this new ruling, we recommend the following best practice regarding FMLA leaves:
1. Send those FMLA notices using some form of mailing that includes a verifiable receipt, as you would for any other legally-mandated document. Certified mail or overnight mail (with the requirement of a proof of delivery signature) are always safe options. You can also deliver them by hand, just be sure to get the employee's signature verifying that hand delivery. Electronic mail is not a good option as your message could always be automatically filtered into a junk folder and never seen.
2. Maintain regular contact with your employees who are out on FMLA leave. If the employer had been checking in on occasion, they would have learned that she was unaware of the FMLA designation. This contact would also have allowed them to begin the interactive process to determine if this employee might qualify for accommodations under the Americans with Disabilities Act upon her return.
For help with FMLA and other Human Resource issues, please send your questions to hrhelpline@eastcoastrm.com. If you'd like email notification of all blog updates, just add your address to the box and click the subscribe button to the right.
Disclaimer: The information provided on this web site is for informational purposes only and not for the purpose of providing legal advice. Use of and access to this Web site do not create an attorney-client relationship between East Coast Risk Management or our employment law attorney and the user or browser.