by Renee Mielnicki, Esq.
Since its January, it's still safe to say it's the "New Year." If you haven't made any new year's resolutions yet concerning your company, I'm going to help you with that right now.  For many reasons that would be too lengthy to explain in our weekly blog, every company, no matter the size, should have an employee handbook.  Once the handbook is created, it should be reviewed and updated annually. The reason is simple.  Employment and labor laws constantly change. So does your company.  Therefore, to be current, it's important to put updating your employee handbook on your resolution list every year.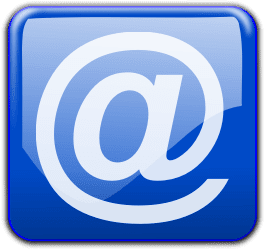 Even if you updated your handbook within the last year, there is one policy that may be already out of compliance with the law.  I'll try cut down on the legalese so you can easily learn what you need to know.   Almost all employers must comply with the National Labor Relations Act (NLRA) which is enforced by the National Labor Relations Board (NLRB).  Recently, in the case, Purple Communications Inc., v. Communications Workers of America, employees challenged employers with policies that forbid the use of employer email systems for non-business use.  In this case,the NLRB held that because email is the "predominant means" of communication at the workplace, employees should be able to communicate with each other regarding unionizing activities, as well as other activities protected by the NLRA, such as discussing the terms and conditions of employment.  In other words, employers who have an email policy which provides that employer-owned email accounts can only be used for business purposes will now potentially be in violation of the NLRA.
However, it's important to know that this ruling applies only to employees who have already been granted access to the employer's email system, and does not require employers to provide access to non-employees. In addition, employers can still limit discussions concerning unionizing activities and other protected discussions via email to non-working time.  In light of this decision, now is a good time to make sure that your email policy does not have a total ban on non-business use of email systems.  If it does, you could find yourself being faced with an unfair labor practice if one of your employees challenges your policy before the NLRB.  For more information on the NLRA and other important decisions issued by the NLRB, see our previous posts, "Balancing Talk Around the Water Cooler with the NLRA" and "The NLRB:  Digging to Remain Relevant."
If it has been more than a year since you last updated your employee handbook, chances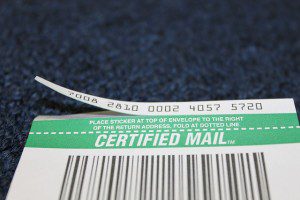 are it will be more than your email policy that is not in compliance with the law.  The year 2014 also saw an important ruling concerning the Family Medical Leave Act (FMLA).  In Lupyan v. Corinthian Colleges Inc., the Third Circuit Court remanded the plaintiff's FMLA interference claim simply because she denied ever receiving the employer's FMLA notice in the mail.  This ruling will have a significant impact on the communications between employees and employers within the Third Circuit (i.e. those in Delaware, New Jersey and Pennsylvania) regarding their FMLA rights. This ruling probably requires employers to prove that they provided the required FMLA notice of rights to every employee by a traceable means, such as certified mail, rather than first-class mail. Therefore, if you live within the Third Circuit jurisdiction, your policy should be updated to state that you send all required FMLA notices via certified mail.
The Affordable Care Act (ACA) is another law that is ever-changing and should not be overstepped in a handbook.  The two policies that most often violate the ACA in a handbook are those pertaining to introductory or probationary periods and those that define full-time employment status.  While the ACA is a law that is over 1,000 pages long and very complex, the provision pertaining to these two policies is somewhat simple.  If you are subject to the ACA, you have to offer affordable health care to full-time employees and their dependents within the first 90 days of employment, with some small exceptions.  As a general rule, while the introductory period can be extended, the requirement to enroll the employee and his or her dependents in affordable health care cannot.  In addition, health care must be offered to those who regularly work 30+ hours per week, not 40+.  Therefore, if your policies do not adhere to such rules, they will need to be updated to be in compliance with the ACA.
Here at East Coast Risk Management, we not only stay current on all labor and employment laws applicable to our clients, but we regularly review, create and update employee handbooks to ensure compliance.  Whether you have no handbook and need help creating one or would like the one you have reviewed for compliance, we are here to help.  If we have recently done a handbook for you and you only need assistance with updating your email policy to comply with new law mentioned in this post, we would be glad to assist you with that as well. Send us your question at hrhelpline@eastcoastrm.com.
Disclaimer: The information provided on this web site is for informational purposes only and not for the purpose of providing legal advice. Use of and access to this Web site do not create an attorney-client relationship between East Coast Risk Management or our employment law attorney and the user or browser.