by Laura Pokrzywa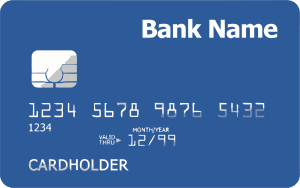 Consumers may be able to get free credit reports, but many employers are paying big bucks for running credit checks on applicants and employees. And it's not the bill from the credit reporting agency that is breaking the bank. Large employers like Whole Foods, Publix Super Markets, K-Mart, Domino's Pizza, and the Walt Disney Company have recently been forced to pay out millions of dollars in settlements after law suits were brought against them based on their background check practices, including credit and criminal checks.
At issue is the Fair Credit Reporting Act (FCRA). If employers get background information (credit or criminal background reports, for example) from a company in the business of compiling background information, they must be careful to ensure that their procedures do not violate any provisions of the FCRA. This federal law prohibits a consumer reporting agency from providing credit information to an employer or potential employer unless the subject of that report first gives that employer written permission to request the information. Of course, it isn't quite as simple as a quick signature.
Paramount Pictures, for example, is the latest company to be drawn into legal battles. Like many other employers, the movie giant had a standard practice of running credit checks on applicants who were offered employment. The complaints stemmed from the authorization and disclosure form applicants were asked to sign. The suit alleges that Paramount's form violated the FCRA by not adequately disclosing the applicant's rights.
The authorization for the background check was attached to Paramount's job application. It stated that, upon signing the application, applicants release from liability all parties that give information to Paramount about the applicant. It also released the movie company from liability for any use or disclosure of the information. Here is the violation.
As we have reported previously, the FCRA requirements include the need for a dedicated notice to applicants and employees that a background check may be run. The applicant or employee must then give written authorization allowing the employer to pursue that information. All of this should be accomplished with one, simple stand-alone authorization form that does not include any waivers or a release of liability.
If your company is running background checks on employees or applicants, make sure you are obtaining the proper authorization with a dedicated form that meets FCRA requirements. Remember, too, that the FCRA also requires employers who deny employment or retention based on information in the report to provide a copy of the report and a "notice of rights" to that applicant/employee. This should include contact information for the company that made the report.
Be warned regarding credit checks; running such checks of applicants or employees exposes your company to more risks than just violating the FCRA. Such checks can also have a disparate impact on minorities and women, exposing your company to claims of discrimination. For this reason, many states have laws that prohibit or severely restrict the use of credit checks by employers. If your state allows these checks, it is best to limit them to employees in credit-sensitive positions.
Pennsylvania is one state that strictly limits such checks by employers. In 2012, the commonwealth amended the Pennsylvania Human Relations Act to restrict these reports. Unless the report is substantially related to the employee's current or potential job or is required by law, employers should NOT be running credit checks.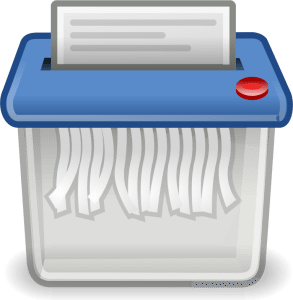 One last note. According to the Equal Employment Opportunity Commission, once you've satisfied all applicable recordkeeping requirements, you may dispose of any background reports you received. However, the law requires that you dispose of the reports – and any information gathered from them – securely. That can include burning, pulverizing, or shredding paper documents and disposing of electronic information so that it can't be read or reconstructed.
If you have any questions about background checks or any other human resources issues, please send an email to hrhelpline@eastcoastrm.com. We will be happy to help!
Disclaimer: The information provided on this web site is for informational purposes only and not for the purpose of providing legal advice. Use of and access to this web site does not create an attorney-client relationship between East Coast Risk Management or our employment attorney and the user or browser.