by Renee Mielnicki, Esq.
Most of you employers are familiar with the Consolidated Omnibus Budget Reconciliation Act, often referred to as COBRA. COBRA is a federal law that generally requires employers with 20 or more employees to offer a continuation of group medical, dental and vision benefits to employees and their families under certain circumstances where coverage would otherwise end.
Most of the employers that we speak with are subject to COBRA because they have 20 or more employees. However, even if you are not subject to the federal law, most states have an equivalent law with requirements similar to the federal one that will apply to employers with less than 20 employees. For purposes of this article though, all information contained herein pertains to the federal COBRA statute.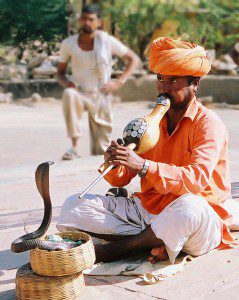 In order to understand the toxicity of COBRA, its first important to recall one of its most crucial notice requirements – the election notice. An election notice must be provided upon the occurrence of a "qualifying event." Generally, these events are termination of employment or a reduction in hours. Separate election notice requirements apply to employers and group health plan administrators. Employers who use a group health plan administrator must notify the administrator within 30 days after the qualifying event. Within 14 days of that notification, the plan administrator is required to notify the individual of his or her COBRA rights. If the employer is the plan administrator and issues COBRA notices directly, the employer has the entire 44-day period in which to issue a COBRA election notice.
It may sound simplistic, but in reality lack of awareness about the poisonous bite of this law and general eligibility requirements for group health plans can be lethal. Many employers allow employees on a leave of absence to maintain their group health plan benefits at the same level while out on leave without notifying and placing the employee on COBRA. This continuation of benefits is often given by employers as part of a salary continuance plan for those injured off the job, to union members as part of a collective bargaining agreement or to any other employee that is off work for one reason or another. Well, unless your employee's leave qualifies as a leave of absence under the Family Medical Leave Act (FMLA), which legally requires you to maintain group health benefits while the employee is out on leave for a period of up to three months, allowing your employee to stay on your group health benefits while on leave can be hugely problematic for you.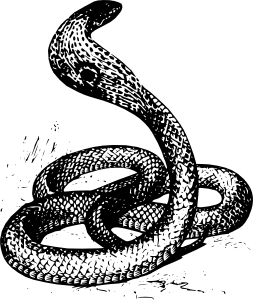 First, since group health plans are insurance policies, all terms and conditions for coverage and payment of benefits are set by the insurance company, not the employer. The most important condition of coverage for health care benefits is qualifying as "eligible" to participate in the plan. Most policies state that in order to be eligible for participation and coverage, the employee must be an active employee and work a certain number of hours. Therefore, once an employee is out on a non-FMLA leave of absence or drops below a certain number of working hours, the employee will no longer be "eligible" for health insurance coverage.
You may be wondering what the big deal is here or how the health insurance carrier is going to find out about this forbidden continuation of coverage anyway. Well, the big deal is simple. If you allow an employee who is no longer eligible to remain on your health plan, the carrier can deny payment for all medical bills submitted after the employee became ineligible to participate in the plan. To make matters worse, if you fail to issue those required election notices within the time frames described above, you may be liable to your employee for those unpaid medical bills that were denied for payment by your group health carrier.
Let's look at an example to highlight this problem. You have an employee who has a heart attack. She is not yet eligible for FMLA because she has not worked for you for 12 months yet. However, you allow her to take a 6 month leave of absence while you continue her medical benefits on your group health plan as an active employee for the entire six month period. You never send the required election notice within 30 days of her qualifying event and she simply continues on your plan. At some point, your health insurance carrier learns, maybe through a medical record or because she is not appearing on your payroll, that she is not an active employee. The carrier then issues a letter saying she has been ineligible for coverage for the past six months and denies payment of the $100,000 in medical bills that were submitted during that time for payment. You then ask for the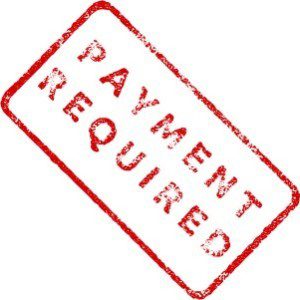 COBRA election notice to be issued, but the carrier says you are way too late since you should have requested that it be sent within 30 days of her going out on leave. The employee now cannot get COBRA coverage and has no group health care coverage at all.
Under this fact pattern, the employee could bring a legal action against the employer for failure to timely issue the COBRA notice and advise her of her rights thereunder. This legal action could result in the employer being held liable for the payment of her $100,000 in medical bills, a penalty of up to $110 per day and other damages.
So what can employers do to avoid the poisonous bite of COBRA? The first step is knowing when to strike with the required notices to avoid getting bit for missing those deadlines. Employers should familiarize themselves with all COBRA notice requirements. Second, employers must actually follow through with making sure the required notice is actually issued, whether by the employer or by a plan administrator. Failing to issue those notices in the time required by law will cause your employees to miss their opportunity to elect COBRA and leave them without group health care coverage.
In addition, employers should always know and understand the eligibility requirements of their group health plans and should never make an agreement with an employee to continue health care coverage if the employee is not "eligible" under the company's plan.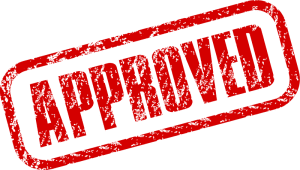 Remember, you don't determine who is "eligible" for coverage, only your health carrier does. This same rule would apply to union employees. Agreeing in a collective bargaining agreement to continue health care while an employee is on a non-FMLA leave can cause employers to face liability under COBRA for agreeing to such a benefit if the carrier has not approved this in advance or deems the union employee ineligible for coverage during the leave.
On May 2, 2014, the Department of Labor (DOL) issued a revised version of the COBRA Election Notice that describes special enrollment rights in Marketplace coverage, now that the Affordable Care Act has taken effect. For more information about these notices, see our May 2014 blog posting, "Are You Using the Correct COBRA Notices?" The new notices are available for free download on the DOL website's COBRA page under the "For Employers" heading.
If you'd like help with COBRA questions, or any other HR issue, please send a message to HRHelpline@eastcoastrm.com. We will be happy to help.
Disclaimer: The information provided on this web site is for informational purposes only and not for the purpose of providing legal advice. Use of and access to this Web site do not create an attorney-client relationship between East Coast Risk Management or our employment law attorney and the user or browser.