by Renee Mielnicki, Esq.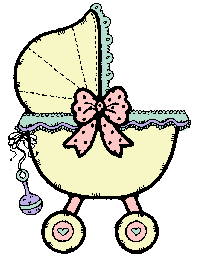 You may remember our recent article titled "Singling Out Pregnant Women Can Lead to Baby Blues for Employers." It ended with this wrap up: "Employers cannot treat pregnant women differently than any other worker, including those who are injured or on sick or disability leave. Any employer who fails to provide equal treatment and equal benefits to those who are expecting can expect their own baby blues in the form of a discrimination lawsuit."
The Equal Employment Opportunity Commission (EEOC), the federal agency charged with enforcing federal anti-discrimination and harassment laws, recently unveiled new guidance for employers by giving a clear interpretation of the Pregnancy Discrimination Act (PDA) and other similar laws. It's going to sound very familiar to our regular readers! In a nutshell, they have determined that employers cannot treat pregnant women differently than another worker due to their pregnancy.
Though the overall theme is familiar, their guidance is significant. Some of the most noteworthy guidance points set forth are as follows:
● Employers who offer a leave of absence to care for a baby after birth must make the leave available to both men and women. Failure to do so would be gender discrimination
● Employers must provide employees with pregnancy-related conditions the same type of benefits, such as a medical leave of absence, that it provides to other employees not affected by a pregnancy-related medical condition
● Employers must grant reasonable accommodations (i.e. an exception or modification to a workplace policy, including light duty or lifting restrictions) as those accommodations that are granted to employees who are not pregnant
● Employers cannot discriminate against, fire or refuse to hire pregnant women because they believe they are protecting the woman or her fetus from a dangerous condition (such as chemical inhalation)
Some employers will be grappling with the EEOC's controversial interpretation that employers must provide light duty work to pregnant employees even though their policy states that light duty is only available to those injured on the job. In addition, the guidance also suggests that pregnant employees are entitled to the same reasonable accommodations, such as lifting restrictions, as those that are given to non-pregnant employees.
The EEOC's rationale on those last two points is based on the Americans with Disabilities Act Amendments Act (ADAAA). This law states that employers must reasonably accommodate employees who are disabled. The EEOC believes that to offer a reasonable accommodation to an employee who is disabled and not offer the same accommodation to a pregnant employee is discrimination on the basis of pregnancy and therefore illegal under the PDA.
The EEOC's attention to parental leave is also something that some employers may need to address. If you extend leave to new mothers beyond the period of recuperation from childbirth, you cannot lawfully refuse to extend the same leave to new fathers for the same purpose. Of course, employers with 50 or more employees will need to remember their obligation to the Family and Medical Leave Act (FMLA) which grants a maximum of 12 weeks of job-protected leave to eligible employees, both men and women, for the birth and care of a newborn or for placement of a child through adoption or foster care.
So what should be your take away after learning about this new guidance? Before we offer a wrap up, there is one more important point to make. As with many other things in life, the law often changes. Experts predict that once the courts get a hold of the EEOC's guidance on this issue, they may strike down part or all of it. However, if or until that happens, employers will need to heed this guidance. After all, any claims of discrimination will be analyzed by the EEOC before their guidance can be ruled on by the courts. Until that time, employers should embrace this new bundle of joy dropped into their laps by the EEOC by reviewing all of their policies and procedures to make sure that they are complying.