by Laura Pokrzywa
Chances are your workplace will never be hit with the dreaded Ebola virus that has devastated so many communities in West Africa. Even though the spread of the virus may be limited at this point, its impact has been felt worldwide. Companies with international ties are especially concerned that their employees may be exposed during business travels.
Though the Ebola virus remains a frightening, but distant threat, other viruses pose a much more imminent threat to your employees and customers. Flu season is upon us and chances are very great that your workplace will be hit.
Whatever the contagion, employers owe it to their employees, customers and vendors to provide as safe a workplace as possible. That includes doing everything we can to control the spread of infectious diseases, whether it's Ebola or the common cold. Though nobody can guarantee a workplace free of viral intruders, we must do all we can to limit exposure for anyone who enters the workplace.
Obviously, if you have reason to believe someone in your workplace may have been exposed to Ebola, you should contact the Centers for Disease Control (CDC) immediately to determine your best course of action. For most employers, however, the American College of Occupational and Environmental Medicine recommends the following steps to help control the most common infectious diseases in the workplace:
1.   Offer educational programs or materials to teach employees basic principles of infection control including hand washing, cleaning and disinfecting surfaces, properly handling/preparing food, receiving appropriate immunizations, and preventing the spread of respiratory illnesses.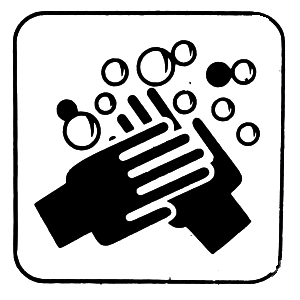 2.   Display signs that encourage regular hand washing. And consider providing disinfectant wipes and hand sanitizers to employees as needed.
3.   Hepatitis B vaccine is an appropriate precaution for employees who may be exposed to blood or body fluids at work. Provide the vaccine free of charge to those employees, in accordance with OSHA law.
4.   Annual flu vaccinations should be encouraged for those who fall into high-risk categories. Consider making the vaccine available in the workplace annually. Check with a health care provider for more information.
You should also confirm that your regular cleaning crew is disinfecting all common surfaces such as door knobs, handles, railings and elevator or equipment controls. If you don't have a regular cleaning service, consider hiring one through the fall and winter months when cold and flu viruses are at their peak.
In addition, employers should offer their staff adequate sick time and encourage employees to use it appropriately. You may recognize these characters:
•  The hero: This is the employee who comes to work with a fever of 102.5 and blood shot eyes but reassures everyone, "I'm not that sick (cough). It will be okay (sneeze). I knew you all would need me here today."
•  The hoarder: This one comes to work in the same state as the hero, but with a very different attitude. "Don't come near me. I'm sick. But I'm NOT going to use up my paid time off sitting at home being miserable. I need all my vacation time for my Disney cruise next month."
•  The poor planner: This employee just doesn't think ahead. They exhaust all their paid time off by the end of May, long before flu season hits.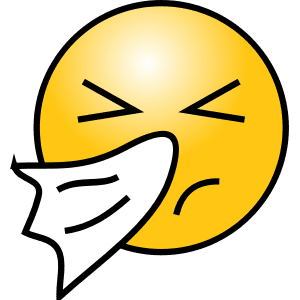 No matter what motivates them, employees who come to work while contagious pose a real threat to the health and productivity of the entire company. One way employers can encourage more responsible actions is by providing a reasonable and realistic sick leave policy. Though there are no federal statutes requiring employers to offer paid sick leave to employees, several cities are introducing new laws that do just that. In fact, proposed paid sick leave laws continue to generate heated discussions in cities and states around the country.
Portland, Oregon requires most employers to provide one hour of paid sick time for every 30 hours worked. New York City and Philadelphia have similar laws. In 2011, Connecticut became the first state to pass a statewide paid sick days bill and California just joined them when Governor Jerry Brown signed a similar bill last month.
Most employers are not waiting for legislation to mandate their practices. According to a 2013 survey by Business & Legal Resources (BLR), the vast majority of companies offer sick leave to their employees, exempt and non-exempt alike. More than 83% of those surveyed allow annual accruals that range from as little as two days up to four weeks per year. The most common allowance was up to one week of sick time accrued per year. According to the same survey, most employers (63.3%) compute sick leave separately from vacation time.
Regardless of your sick time allowances, you must remain attentive to the health and well-being of those in your workplace. Because a sick worker can be a huge liability to the your workforce, it may fall on one of your supervisors to tell that sniffling employee that it is time to go home and rest until they are well enough to return – even if that employee has no paid time off available. Just be sure you have trained your supervisors to recognize potential FMLA (Family Medical Leave Act) and ADA (Americans with Disabilities) concerns, if applicable.
If you would like help with sick leave questions, or any other HR issue, please send a message to HRHelpline@eastcoastrm.com. We will be happy to help.
Disclaimer: The information provided on this web site is for informational purposes only and not for the purpose of providing legal advice. Use of and access to this Web site do not create an attorney-client relationship between East Coast Risk Management or our employment law attorney and the user or browser.