By Laura Pokrzywa, HR Consultant, East Coast Risk Management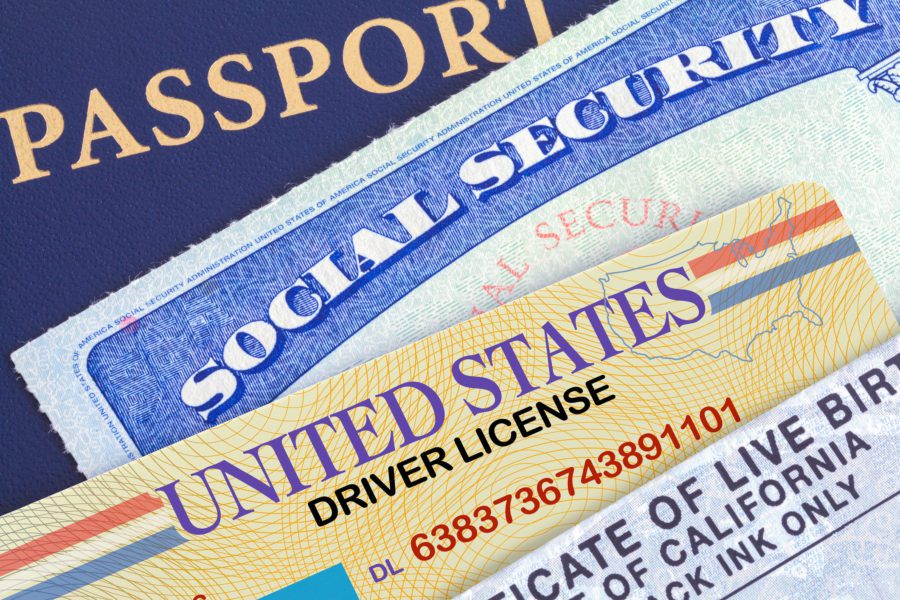 Federal law requires every employer to verify that each of their employees has authorization to work in the United States. That means your organization should have a completed Form I-9 for every employee. The penalties for employers who fail to comply range from $375 to $16,000 per violation. Neglecting your responsibility to collect and properly store completed Form I-9s can be an expensive mistake, especially given the increasing likelihood of an audit by the U.S. Immigration and Customs Enforcement (ICE). If you do not know what a Form I-9 is or if you are not sure if your organization is fully compliant with the very specific requirements for completing and retaining I-9s, read on.
If ICE comes calling, they are going to require you to produce a properly completed I-9 for each and every employee on your payroll. And they will require it within 3 days of their Notice of Inspection. Best to be sure everything is in order before you get that notice. To help you get there, here are a few of the questions employers most commonly ask about I-9s:
Where do we get Form I-9s?
To access the latest form I-9 from the U.S. Citizenship and Immigration Services (USCIS) website, click here. You will also find helpful instructions and information, including a detailed downloadable guidebook for properly completing I-9s.
Do all employees have to fill out a new form whenever the form is updated?
No, employees who have already completed a form do not need to fill out a new I-9 form if the USCIS updates the form. However, from the date of update you will need to use the new form. The latest form expires in August of 2019.
What is "supporting documentation?"
Employees must present unexpired original documentation that shows their identity and employment authorization. They must be allowed to select a specific combination of documents from three lists. Those lists include a variety of documents such as a passport, permanent resident card, driver's license, military ID card, voter registration card, an unrestricted social security card, and a birth certificate. If you determine the document they produced does not reasonably appear to be genuine and relate to your employee, allow your employee to present other documentation from the lists.
May I accept a photocopy of a supporting document from my employee?
No, employees must give you original documents as identification for the I-9. The only exception is that your employee may present a certified copy of a birth certificate.
Do we have to keep copies of documents employees present?
Employers can choose to keep copies of the supporting documentation or not. You can change your process at any time as long as you do not violate anti-discrimination laws.  In other words, whatever you do, do it the same for all employees, regardless of national origin or citizenship status. If you decide to switch from keeping copies of employees' IDs to not keeping them, do not get rid of any already saved.  You must retain any that were already copied as part of your previous process.
Don't forget: If you participate in E-Verify, you must comply with the retention requirements for that program.
Does the name on the Identification have to match the employee's name exactly?
If the document contains a slightly different name, such as a spelling variation, and the employee has a reasonable explanation for the variation, the document is acceptable if you are satisfied that the document otherwise reasonably appears to be genuine and related to the employee.
What if the picture on the employee ID does not look like the employee? Can I accept it?
If you are satisfied that the differences may just be due to a changed style or new haircut and you believe the person pictured on the document is, in fact, your employee, it is okay to accept it. If you aren't sure that this is the same person, you can reject that document and simply ask the employee to provide another document from the list. If you suspect that the document is a fake, you can report it to ICE by calling 1-866-DHS-2ICE.
What if an employee does not produce the I-9 documents within the three business days of their start date?
The law prohibits employers from hiring any individual, including a U.S. citizen, for employment in the U.S. without verifying his or her identity and employment authorization on Form I-9. If the employee does not produce the required documentation within the required time frame, you must suspend or terminate employment.
What if we find errors on the forms completed in the past?
If you find errors on I-9s that have already been completed, you may correct the form, but the corrections must be noted carefully.  For example, a misspelling can be corrected by drawing a line through the incorrectly spelled word and writing the correct spelling above it using a different color ink. Be careful that you never render the original mistake illegible (no erasing or using white out). Date and initial all such changes using the current date.  If more extensive corrections are needed, fill out a new form (using the current date) and attach the old form to it with a brief note of explanation. Keep that in the I-9 file so that an ICE agent would be able to "follow the trail" of corrections. Never change the date on an already-completed I-9.
What if we discover a current employee produced fake documents or is not actually authorized to work in the U.S.?
 Employers are prohibited from continuing to employ an individual knowing that he or she is unauthorized for employment.
How do we store I-9s?
Employers must retain and store Form I-9 either for three years after the date of hire or for one year after employment is terminated, whichever is later. The form must be available for inspection by authorized U.S. Government officials. Since you will have just three business days to produce the forms for inspection, it is best to keep all I-9s in a secured, separate file that is easily accessible should you receive a Notice of Inspection from ICE.
What about E-Verify:
E-Verify is an internet-based system that has been used voluntarily by thousands of employers since it was introduced in 1996. This system verifies the Social Security numbers provided by newly hired employees by checking them against Social Security Administration and Department of Homeland Security records. This allows participating employers to ensure, in a matter of minutes, that their new hire has the necessary authorization to legally work in the U.S.
A 2009 presidential Executive order required federal contractors to use E-Verify for employees working under covered federal contracts. In addition to this federal requirement, at least 21 states have laws that require the use of E-Verify by certain public and/or private employers. If you are one of those employers either voluntarily using E-Verify, or required to use the system, be sure you have the required poster hanging in a conspicuous place where job applicants will see it. That poster is available for free download through the E-Verify system.
What if someone changes their name? Do we require them re-fill out an I-9?
You are not required to update Form I-9 when your employee has a legal change of name. However, it is recommended that you maintain correct information on Forms I-9 and note any name changes in Section 3. Although Form I-9 regulations do not require employees to present documentation to show that they have changed their name, you should take steps to be reasonably assured of your employee's identity if there has been a legal name change.
If I rehire someone, do I need to have them fill out a brand new I-9?
 If you rehire your employee within 3 years of the date that a previous Form I-9 was completed, you may either complete a new Form I-9 for your employee or complete Section 3 of the previously completed Form I-9.
If you are an employer with questions about Form I-9 Compliance or any issue relating to safety, human resources or workers' compensation, contact East Coast Risk Management by calling 724-864-8745 or emailing us at hrhelpline@eastcoastrm.com.
Disclaimer: The information provided on this web site is for informational purposes only and not for the purpose of providing legal advice. Use of and access to this Web site do not create an attorney-client relationship between East Coast Risk Management or our employment law attorney and the user or browser.