by Renee Mielnicki, Esq.

Christmas time is the most wonderful time of the year for a lot of people. Festive lights, parties, caroling, presents, as well as many other yuletide favorites. However, don't forget while you're "Fa la la la la–ing" to be mindful that this joyous time of year always carries with it the potential for exposure to legal liability for employers. The following are the most common traps for employers around the holidays and some tips on how to avoid them:
1. Holiday parties: Employers often stress about the liability that may or may not attach if an employee is in an accident after drinking and driving at a company event. A best practice is to either limit the amount of drinks served or not to serve alcohol at all. Aside from accidents, alcohol at these types of events can easily lead to sexual harassment claims. Not only does the festive atmosphere lower inhibitions in general, but adding alcohol to the mix may lead to some hanky panky under the mistletoe that might not have otherwise occurred absent the alcohol. To minimize these types of risks, consider a lunch where alcohol is not served. In the alternative, offer limited drinks at an after-work-hours party. Encouraging employees to bring spouses can also minimize the potential for inappropriate conduct from occurring. Also, never make attendance mandatory and refrain from mentioning the workplace or presenting any awards or recognitions.
2. Christmas Gifts: Remember the infamous leg lamp that Ralphie's father received in the movie, "A Christmas Story?" The lamp, in the shape of a leg wearing a sexy fish net stocking, was a major award for some type of contest. I myself have even seen this lamp unwrapped at workplace gift exchanges in past jobs. It is one of those questionable gifts that could leave the employee wondering if your intentions were naughty or nice, and may lead to a hostile work environment claim. Instead of risking claims that may come from this type of office shenanigans, consider hosting a voluntary cookie exchange, a potluck lunch or a homemade food swap.
3. Religious Discrimination and Accommodations: While Christianity remains the majority religion; you may have an employee whose religion forbids them from celebrating Christmas. Making attendance mandatory at any event that celebrates this holiday could give rise to a legal claim, so always keep it voluntary. In addition, employers may need to allow employees of other faiths, such as the Jewish faith, time off from work to observe a religious holiday not recognized by the company.
4. Holiday Pay: Many companies do not offer pay when the company is closed for a holiday. If that is the case, deducting that day off from an exempt employee's paycheck can create a wage and hour issue. In the most simplistic terms, exempt employees must be paid at least $455 per week as one of the criteria to qualify as exempt from overtime pay. Docking pay for this reason creates the risk, in some situations, of reducing pay below this $455 per week threshold and losing the exemption. If the exemption is lost, the employer would then be liable for overtime for any hours worked over 40 hours in a workweek. The best practice is not to dock pay for unworked holidays from an exempt employee's paycheck.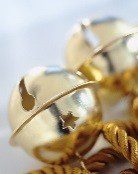 As far as bonuses, the Fair Labor Standards Act, a federal wage and hour law, requires that nondiscretionary bonuses be included in the regular rate of pay used to calculate overtime pay. In order to avoid miscalculating that regular rate of pay, and any overtime due to your non-exempt employees, always keep these bonuses discretionary. That means you should not give the employee any reason to expect it. Such bonuses must not be promised, either orally or in writing. Instead, make it clear that they are completely dependent upon the performance of the company, rather than the performance of the employee.
If, after reading this blog, you are not feeling as holly and jolly, I apologize. That was not the intent. At ECRM, we are always looking out for you employers. Keeping these things in mind can prevent a legal claim from landing in your holiday stocking and help you continue to jingle all the way through the rest of the season. Happy holidays!!!!!
If you have questions about you this, or any HR issue, please contact our HR team by emailing us at hrhelpline@eastcoastrm.com.
Disclaimer: The information provided on this web site is for informational purposes only and not for the purpose of providing legal advice. Use of and access to this Web site do not create an attorney-client relationship between East Coast Risk Management or our employment law attorney and the user or browser.