by Laura Pokrzywa
Less than one week after our blog post alerted employers to the importance of a well-written Inclement Weather policy, Punxsutawney Phil predicted we will have to endure another six weeks of winter. Since the weather is frequently blamed when employees are tardy, we assume employers may be growing weary of hearing "Sorry I'm late. The roads were terrible." So we thought, to give you a little break, this might be a good time to share a few more creative tardy excuses cited in a recent nationwide survey by CareerBuilder.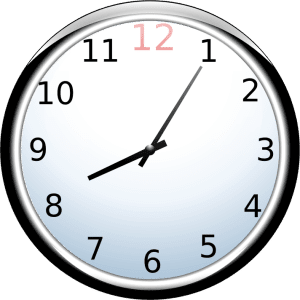 In this 2014 survey, more than 5,000 workers, hiring and human resources managers reported regular patterns of tardiness in their workplaces. According to their responses, 23 percent of workers are late to work at least once a month, while 14 percent are late on a weekly basis. Though traffic, lack of sleep and bad weather are the most commonly reported causes of tardiness, not all employees are satisfied with such mundane excuses. As if an outrageous story will cause their employer to forget that policy promising discipline for chronic lateness, many employees will present some pretty wild excuses. Or could the truth actually be stranger than fiction? You will have to be the judge.
Here are the most memorable excuses shared by survey respondents. Enjoy.
•   I knocked myself out in the shower.
•   I was drunk and forgot which Waffle House I parked my car next to.
•   I discovered my spouse was having an affair, so I followed him this morning to find out who he was having an affair with.
•   Someone robbed the gas station I was at, and I didn't have enough gas to get to another station.
•   I had to wait for the judge to set my bail.
•   There was a stranger sleeping in my car.
•   A deer herd that was moving through town made me late.
•   I'm not late. I was thinking about work on the way in.
•   I dreamed that I got fired.
•   I went out to my car to drive to work, and the trunk had been stolen out of it.