by Renee Mielnicki, Esq.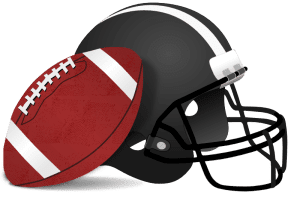 The NFL is no stranger to scandal, especially when it comes to domestic violence. I'm sure we can all think of multiple incidents involving domestic violence starting with Ben Roethlisberger, a Pittsburgh Steeler, who was accused of committing sexual assault in Georgia in 2010. Two recent events involving League players are really shining the spotlight on the issue these days. Ray Rice, a former running back of the Baltimore Ravens, was indefinitely suspended by the NFL after TMZ exposed a graphic video of him knocking his then fiancé unconsciousness in an elevator in Atlantic City. Minnesota Viking, Adrian Peterson, raised eyebrows even higher after admitting he physically disciplined his four year old son with a switch causing him bodily injury.
According to reports, this off duty conduct by these players i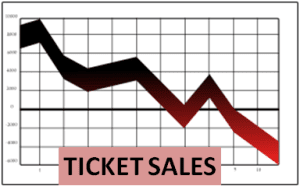 s regulated by the League's Personal Conduct Policy. While I have never had the opportunity to read the policy, I suspect that its purpose may be to promote a positive corporate image for the NFL. Social irresponsibility by its players could easily tarnish the League's reputation and result in the loss of sponsorships and tickets sales to fans.
Disciplining your employees for this type of off duty conduct, or any off duty conduct for that matter, can be a slippery slope since an employer's right to control employee conduct that occurs outside of the workplace is limited. Generally, employees should not be disciplined for off duty conduct unless the conduct somehow impacts the employer either financially or legally. Obviously, such a connection could be easily made by the NFL given its nationwide popularity and highly paid superstars. Employers whose business and employees are outside of the scope of the public eye may have a more difficult time trying to make this type of argument. However, each case is fact specific and must be examined on a case by case basis, taking into account the conduct engaged in by the employee and how it affected the company.
These latest conduct controversies prompt a re-examination of the issues surrounding violence in the workplace. As discussed in an earlier blog, Locker Room Legal Risks: Lessons for All Employers, workplace violence can result in legal and financial implications to employers. For instance, in certain circumstances, acts of violence that occur in the workplace can result in a fine by OSHA. Instances that result in an on-the-job injury to an employee can result in worker's compensation claims thereby increasing insurance premiums. Lastly, a third party may seek civil damages from employers if s/he is injured by an employee due to a violent act.
There are four types of workplace violence that can result in these types of liabilities to employers:
1. Stranger violence – committed by someone who has no business relationship with the workplace
2. Customer/client violence – committed by someone who is the recipient of a service or buying a product from the workplace
3. Employee violence – committed by a current of former employee
4. Domestic violence – committed by a family member or significant other of the employee. This last type of violence still has the potential to impact the employer if it spills over into the workplace. For instance, consider a woman with an abusive husband who appears at the workplace to assault her while on the job. This puts not only the woman at risk, but possibly others as well.
Just like any other health and safety risk in the workplace, employers should take steps to prevent these types of violence from occurring in the workplace. Best practices for violence prevention include:
1. A comprehensive zero tolerance policy for violence. The policy should be clearly communicated to employees and enforced by management. A process should be included whereby employees can file a complaint that will be promptly investigated and dealt with accordingly.
2. Employees should be trained on workplace violence to understand the four types, prevention and response in the event that an actual incident of violence occurs.
3. Employers should meet with an expert to assess their risk for exposure to any of the four types of violence.
4. After an assessment is complete, prevention strategies should be developed which may include emergency alarms, evacuation plans, sufficient lighting and security devices.

Rice and Peterson provide important risk management lessons to employers. First, there are reputational risks for companies associated with employees who engage in this type of behavior. It will be interesting to see any potential financial pinch that the NFL or Vikings may feel if either continue to associate with Peterson. In addition, domestic abuse situations can easily spill over into the workplace thereby causing liability to employers. Response training should be provided so that employees know how to handle domestic disputes that become workplace problems.
If you need help with workplace violence training, or for more information about any HR topic, please send your inquiry to hrhelpline@eastcoastrm.com. We will be happy to help. If you'd like email notification of all blog updates, just add your address to the box and click the subscribe button to the right.
Disclaimer: The information provided on this web site is for informational purposes only and not for the purpose of providing legal advice. Use of and access to this Web site do not create an attorney-client relationship between East Coast Risk Management or our employment law attorney and the user or browser.