By Renee Mielnicki, Esq., General Counsel and Director of Human Resources, East Coast Risk Management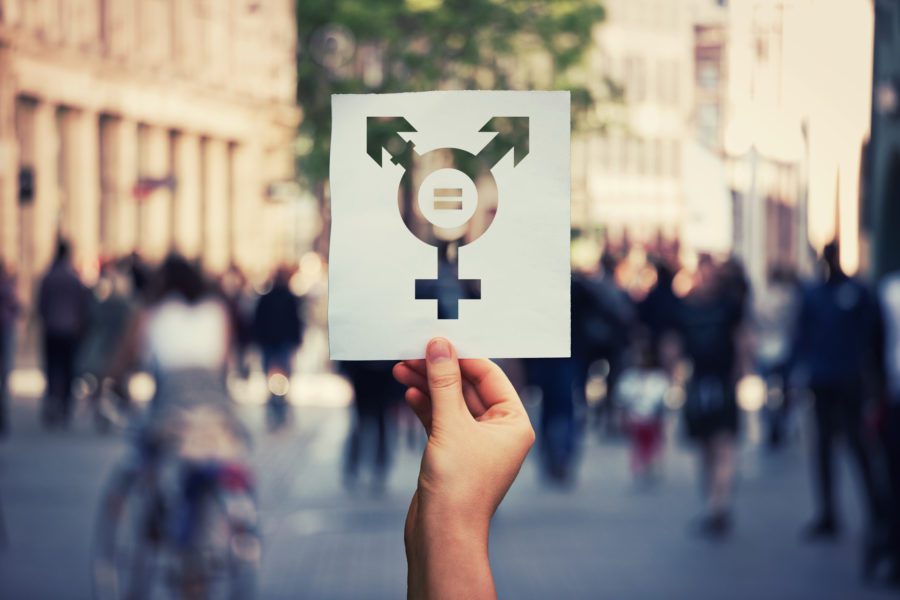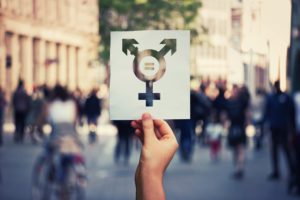 A hot topic facing our employers today is how to deal with transgender issues in the workplace.  Before we define the issues that may arise, let's first explore what it means to be transgender.
According to the National Center for Transgender Equality, transgender people are individuals whose gender identity (i.e. their identification as male or female) is different from the gender they were assigned at birth.  In some cases, transgender people will transition, which is a process of changing one's gender from the sex assigned at birth to one's gender identity.  This process can look different from person to person, but examples are:
Changing one's name, either legally or informally, and using new pronouns;
Dressing differently to correspond to the person's gender identity;
Changing a person's sex designation on legal documents; and
Accessing medical treatment, such as hormones or surgery.
Let's begin with a quick legal lesson to learn what has formed the basis for transgender rights in the workplace.  Title VII, a federal law that applies to employers with fifteen (15) or more employees, states that it is illegal for employers to discriminate against employees based on race, color, religion, national origin or sex.  The Equal Employment Opportunity Commission (EEOC), the federal agency that enforces Title VII, has said that sex discrimination includes discrimination against transgender people. A growing number of federal courts have agreed with the EEOC on this point.  In addition, there are approximately twenty (20) states that prohibit employers from discriminating against people who are transgender.  What this means in laymen's terms is that it's not illegal in all jurisdictions for employers to discriminate against transgender people.  However, a growing number of authorities are saying that it is.  This area of the law continues to develop.  One point to consider is that the first stop for an employee that wants to complain about transgender discrimination is the EEOC (for those whose employ at least 15 employees).  The EEOC's position is that transgender discrimination in the workplace is illegal.  Its authority is nationwide, and the agency will most likely pursue these claims in all jurisdictions.  For this reason, employers should tread carefully and consider that transgender rights may be enforced as part of Title VII (i.e. as sex based discrimination) regardless of the jurisdiction.
Some examples of sex discrimination claims made by a transgender person are:
Taking an adverse employment action against a transgender individual because the person is transgender or because the person expresses an intention to transition from male to female or vice versa;
Offering a job to an applicant who initially presents as one sex, but rescinding the offer when the employer learns that the applicant plans to or is transitioning to the other sex;
Hostility to transgender gender-nonconforming individuals because they do not look or act like the employer thinks a man or woman should act;
Refusing to allow a transgender individual to wear the clothing associated with the gender the person identifies with;
Refusing to allow a transgender individual to use the restroom appropriate for the gender the person identifies with;
Failing or refusing to use a transgender employee's correct name and pronoun;
Jokes or insults about transgender people; and
Violence directed at transgender people.
It's important to note that it is possible for a transgender person to raise any of these issues as a sex based discrimination claim.  However, the two most problematic issues employers face with transgender people are:  (1) how to handle situations where a transgender person wants to use a bathroom that corresponds with their gender identity, including complaints from co-workers who may object; and (2) how to apply their dress code and grooming policies in a non-discriminatory way. Let's explore how to handle these two issues if they arise.
Transgender employees will most likely want to use bathrooms that correspond with their gender identity.  For instance, a male identifying as a female may want to use the female restroom or vice versa.  The EEOC takes the position that not allowing the male to use a female designated bathroom is sex based discrimination.  Some federal courts have allowed employees to sue under this theory as well (i.e. that the employer refused to allow them to use the bathroom that corresponds to their gender identity).  The complication we hear the most from our employers is that, when this is allowed,  a co-worker objects.  We are aware of one case where a co-worker sued who objected to such a practice and the court said the claim did not rise to the level of a hostile work environment  (a form or sexual harassment).  Believe it or not, the Occupational Safety and Health Administration (OSHA) has offered some guidance on this topic.  OSHA states that all employees must have prompt access to sanity bathrooms to meet it's sanitation standards.  Those standards require employers to provide toilet facilities to their employees.  OSHA offers model practices for restroom access policies, which are as follows:
The core belief underlying these policies is that all employees should be permitted to use the facilities that correspond with their gender identity. For example, a person who identifies as a man should be permitted to use men's restrooms, and a person who identifies as a woman should be permitted to use women's restrooms. The employee should determine the most appropriate and safest option for him or herself.  The best policies also provide additional options, which employees may choose, but are not required, to use. These include:
Single-occupancy gender-neutral (unisex) facilities; and
Use of multiple-occupant, gender-neutral restroom facilities with lockable single occupant stalls.
Regardless of the physical layout of a work-site, all employers need to find solutions that are safe and convenient and respect transgender employees. Under these best practices, employees are not asked to provide any medical or legal documentation of their gender identity in order to have access to gender-appropriate facilities. In addition, no employee should be required to use a segregated facility apart from other employees because of their gender identity or transgender status. Under OSHA standards, employees generally may not be limited to using facilities that are an unreasonable distance or travel time from the employee's work-site.
Based on the above guidance, it's clear that OSHA agrees with the EEOC that transgender individuals should be allowed to use the restroom that corresponds to their gender identity.  For a link to OSHA's full guidance document on this topic, click here: A Guide to Restroom Access for Transgender Workers:
https://www.dol.gov/sites/dolgov/files/OASP/legacy/files/TransgenderBathroomAccessBestPractices.pdf
As far as dress codes and grooming policies, this is an area of the law that is also still developing.  In fact, there is much less law on it than the restroom issue.  There is a small trend of legal cases that have allowed employees to bring discrimination claims when employers enforce rigorous gender-specific dress codes or grooming standards.  For example, forcing a woman who identifies as a man to wear a dress or disallowing a transgender male to wear makeup at work because its incompatible with masculinity standards may be discriminatory.  For that reason, employers should be careful when enforcing these policies strictly based on the gender assignments at birth.
The takeaway here is transgender rights is an area of the law that is still evolving.  For that reason, employers should be cautious in how they handle the subject matters discussed herein since they can result in legal claims.  However, this doesn't mean employers need to give up so easily.  The law is still up in the air a bit and really could go either way.  We can envision some situations where an employer's rights may trump those of a transgender.
For assistance with handling transgender rights in your company, please call us at 724-864-8745 or emailing us at hrhelpline@eastcoastrm.com.
Disclaimer: The information provided on this web site is for informational purposes only and not for the purpose of providing legal advice. Use of and access to the Web site do not create an attorney-client relationship between East Coast Risk Management or our employment law attorney and the user or browser.